How to Avoid the Trap that So Many Homeowners Fall Into
In Oregon, the residents are polite. And your Silverton remodeler and custom home builders will be no different. They'll politely nod and write down all your wild ideas for see-through bathtubs, neon pink feature walls, built-in swingset tables, and spiral staircases with adjoining slides. And though most will fulfill your wishes without batting an eye, don't delude yourself into thinking that they won't have a good laugh about it with their friends afterward. Most importantly, don't trick yourself into thinking that you'll find a glass floor just as appealing in ten years as you do now.
And by all means, live life to the fullest and build that indoor cinema complete with theater seating and red satin remote-controlled stage curtains. As long as it fits your budget and you're sure you'll never need that space for a nursery or in-law suite.
But, for practically-minded individuals looking to make their home suitable for the future, there are still some less-obvious pitfalls. Here are the top ones to avoid.
1. Not thinking long-term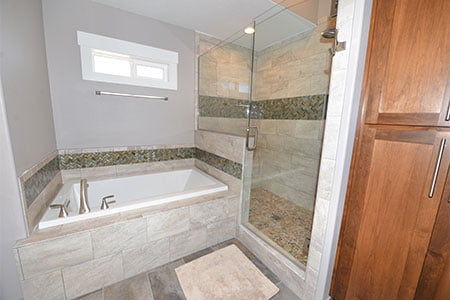 Silverton and the Pacific Northwest as a whole are becoming more attractive places to live. And with increased market appeal comes increased expenses, higher competition in housing and jobs, and a less-predictable outlook for existing residents. Before making a significant investment in your home, think about where you want to be in the next five or ten years. If the housing market has ballooned to the point where you can quickly sell, but not buy, be careful to make upgrades that increase the value and attractiveness of your property for buyers, not yourself. That means quirky, and personalized updates may be off the table. However, if you and your neighborhood are both stable and will be for the foreseeable future (do some research on what city planners have in store first), go wild.
If there is any prospect of financial troubles down the road, think about investing in remodeling the basement, attic space, or another independent area of the house in case you need to rent a room for some passive income.
2. Being trendy
The fastest way to get tired of your newly remodeled room is to fill it with the hottest trends in home design. There are plenty of evergreen design theories that work to appeal to design-sticklers and design-ignoramuses alike. So, take the time to think about what makes sense in terms of function and longevity, and then figure out how to make it visually exciting. The best remodelers can help you strike the perfect balance between the two worlds. And you'll be better off if you keep away from trends that haven't yet gotten a chance to stand the test of time.
An excellent way to test whether a product is a passing trend or lasting solution is to ask someone who's tried it. Businesses, namely salons, bars, and restaurants, are notorious for featuring bold designs. If you notice someone is using your favorite lighting, countertop, flooring, or other design feature in a public space, talk to the people who work there and ask how they like it. Ask specifically about the upkeep? Does it stain or damage easily, does the floor become dangerously slippery when wet? Does it require special cleaning techniques, does it wear quickly? Don't be afraid to make others your unsuspecting guinea pigs.
Read on to find out how to get the best kitchen remodel for your money.