A Positive Kitchen Remodeling Experience Starts with Smart Planning
Before you order that 48-inch professional series Wolf gas range, take a look at your front door. Why? Because unless your doorway is miraculously wider than 48 inches, you're going to be doing a lot of outdoor cooking.
If you're working with an experienced Dallas remodeler, chances are they'll help you avoid these kinds of measurement mistakes and oversights. So, don't get too far ahead of yourself before sitting down with one and hashing out the details of your kitchen upgrade. Either take detailed measurements yourself and pick out appliances accordingly or wait for a licensed contractor to take care of it for you.
1. The best remodelers are worth waiting for
When you've narrowed down your options for local remodelers, be careful about making compromises due to impatience. Maybe your third choice remodeler is available sooner, but when you checked with their references, the review wasn't 100% positive. You'll justify the complaint by assuming it was an isolated incident and not representative of their overall work. But getting the job started sooner has no bearing on quality. So, when faced with hard decisions, remember always to choose what you want. Furthermore, always choose what your future self will want. Hasty decisions rarely deliver stellar results. Be patient, and remember that your dream kitchen is worth the wait.
2. Don't be shy. Schedule a visit with your remodeler's previous clients.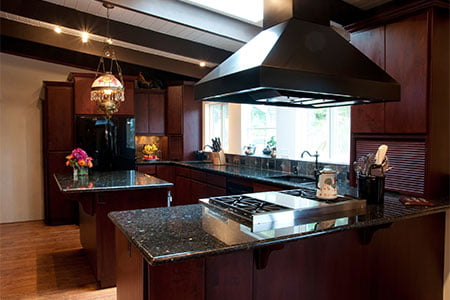 You can only tell so much from looking at someone's newly remodeled kitchen. The tile and countertops look great, the cabinet doors are pristine and functional, and you love the design accents. But after talking to them, you might discover that the contractor was a total slob, leaving open cans of soda all over the house, and despite repeated reminders, always parked, so they were blocking the driveway. This situation is an extreme case, but it's a reminder that remodeling is about more than the finished product. It's about conduct, scheduling, staying on budget, and not being a nuisance while essentially turning a home into a job site. Don't be afraid to ask the hard, potentially damning questions. It'll increase the chances that you'll walk away with a great kitchen, a great experience, and, best of all, a remodeling contractor friend.
3. Take your kitchen for a test drive
Architects and designers have all the tools and knowledge to operate CAD software and produce stunning models. But if you want to get a rudimentary glimpse of your kitchen update before you decide on a contractor, several home improvement stores like Ikea and Lowe's have the tools you need. Even if you're in the early stages of considering a kitchen remodel, their 3-D kitchen design apps allow you to plug in measurements and choose design elements for the kitchen of your dreams.
4. Ask silly questions
While you're planning, ask yourself this ostensibly silly question – how do you currently use your kitchen? If the answer is microwaving frozen dinners and leftover fast food and making coffee, that should tell you where you can cut costs. If the answer is socializing, gourmet cooking with your partner, and dining, then that should guide your planning. How does your kitchen function when two people are cooking together? Is the task lighting blinding when using the kitchen for gathering and entertaining? Could you use some under-cabinet light in addition to task lighting to serve the dual function of the space? Could the dining room and kitchen be joined together to create more seating and cooking areas? Seriously, ask stupid questions. You'll be surprised by the answers and grateful for the results.
Do you want to remodel the bathroom, too? Read on to find out how to Avoid These Common Bath Remodel Mistakes.