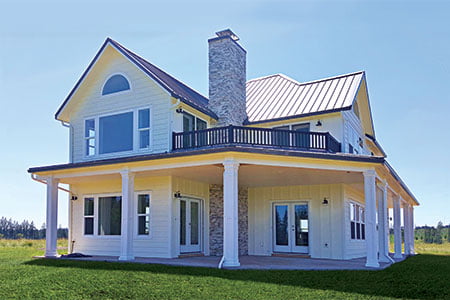 Star Builders is a local, family-owned and operated business with deep roots within the greater Salem-Keizer area community. We view every project as an opportunity to create a partnership with our clients, where we are all working together towards the same end goal. We ourselves are no different than our clients; we too are consumers, and whenever we look at making a purchase, we want to feel as if we are getting the appropriate value in return for our investment. This begins as we develop and maintain a relationship of trust, honesty, and integrity as our core values. We treat each client with dignity and respect, which fosters a relationship where everyone feels valued and appreciated. We have learned that listening to our clients is job #1, and so long as we do that first, it sets the stage for a successful project.
Here at Star Builders LLC, our vast experience in all facets of construction make us uniquely qualified to handle all your building needs at every stage of the construction process from design-build to project closeout. We leave no unanswered questions, take the time to ensure our clients' satisfaction, and maintain constant communication during every stage of the project. Our pricing is competitive, and the attention we give to each project proves our commitment to the success of each project and, ultimately, happy clients. Star Builders also owns and operates "The Tile Gallery," a 2,000 sq ft showroom in Keizer where we have Tile, Flooring, Cabinets, and Countertops, and more all under one roof. This enables us to service our clients in a unique way where they do not have to go all over town trying to find and pick out all these selections and materials. This value-added service that we offer separates us from other contractors who can't provide all that we do, and frankly is just one more reason to consider Star Builders LLC for your project needs. Our long list of satisfied clients is proof positive that we have developed the right formula and reputation as a quality firm. Our ability to bring together the right team for each project gives each building project the opportunity for success.
Please give us a call; we would love to hear from you today!
Physical Location:
Star Builders LLC
3995 Cherry Ave NE Suite A
Keizer OR 97303
Mailing Address:
Star Builders LLC
2757 Lower Breckenridge Loop NW
Salem OR 97304