Don't Just 'Wing-it': Two Simple Ways to Prepare Before the Initial Consultation
It seems easy enough. Whether it's a custom home build, a remodel, or addition, you have an idea and need a pro to implement it. The initial consultation is the time to hash out all those details, so why would you need to prepare for anything?
An experienced design-build contractor will indeed use this time to synthesize your vague ideas and help you develop a more detailed outline. Still, to make the most of this time, it's good to have some of those details decided beforehand.
1. Know your budget
Once you establish stable funds for the project (be it a home equity loan, work bonus, or savings), decide how you will divide it. If you estimated that replacing six windows will cost $1600, write that down. But don't cling to it. Give yourself a flexible bracket. What happens if your general contractor says you're looking at no less than $1900? Are you willing to pay that extra $300, or can you sacrifice one window to stay within budget? Just this part of the conversation could take fifteen or twenty minutes of an hour-long visit, and being face-to-face could make you feel pressured to agree to something you wouldn't have otherwise.
Many property owners also haven't shopped around for products at this point. And this is where knowing itemized costs can give you a better idea of the overall cost. For example, brand new dishwashers can cost anywhere from $500 to $7,000. To make things even more complicated, they all have a million features that increase the time you spend dumbfounded and indecisive in the appliance department. They have elements like noise ratings, adjustable racks, filters, heated drying, soil sensors, stainless tubs, capacity, control panel style, loading aids, etc., etc., etc.). So, take a day to do some window shopping. That way, your contractor can better guide you toward products that fit your budget.
2. Make a scrapbook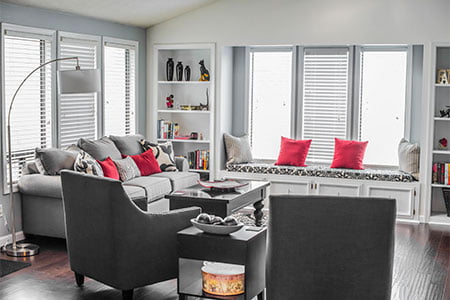 Put together a portfolio of ideas you like. And no, this doesn't mean scrolling through a random mix of inconsistent designs, family photos, and selfies from your iPhone photo gallery while your contractor squints to see them. Print out a collection of features, colors, designs, and consistent themes to give them a clear idea of how you want the result to look. Tear pages from magazines, print photos from your phone (it's fast and cheap!), or have a slideshow of images ready to present. Is there a specific manufacturer who makes products that reflect your style? If you don't have your heart set on a particular design, showing your contractor some products from a certain company will help them guide you toward specificity.
Doing this may be a significant undertaking if you're building an entire facility or home, but doing the work ahead of time will maximize the quality of your initial consultation, leaving you and your contractor with a clear direction going forward.
Find out how a general contractor helps you continue to ask the right questions.