Bathroom remodeling can be a big project, but it's one that can have a big impact on your home. Although it can be labor-intensive and time-consuming, remodeling your bathroom is a great investment that can significantly boost the look and feel of your home and the value of your property. While many people may not be sure when the best time for bathroom renovation is, here are sure signs you need to remodel your bathroom!
You've Got a Mild Case of Mold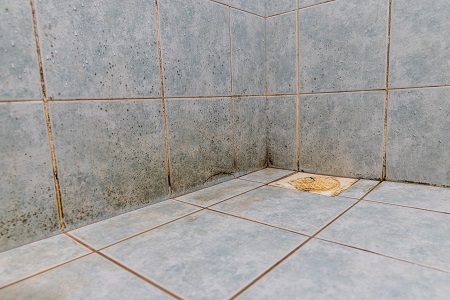 Although mold is common in bathrooms due to the humidity, it may be time to remodel if you've got a mild case of it. Not only is mold unsightly, but it can also be dangerous for your health. This is especially true if you have young children or elderly people as your family members. Suppose you've got mold in your bathroom. In that case, it's best to schedule an appointment with a professional mold company to assess the situation and determine the best course of action, which may be to go ahead and redo your bathroom walls, ceiling, tub, shower, etc.
Your Bathroom Is Cramped
If your bathroom feels cramped and cluttered, it's time for a remodel.
One way is to increase the square footage of your bathroom.
Another way to do this is by adding storage. If your bathroom lacks enough storage space, you can add bathroom cabinets or shelves.
Another way to add more storage space is by rearranging the placement of your toilet, sink, shower space etc.
You Want to Boost Your Home's Value
If you're considering selling your home, remodeling your bathroom is a great way to boost its value. A well-designed and updated bathroom with new lighting can make your home more appealing to potential buyers and help you get top dollar for your property. Even if you're not planning on selling anytime soon, remodeling your bathroom is still a great investment. It will come in handy when you do eventually decide to sell!
The Layout No Longer Works for You
If you're not happy with the layout of your bathroom, it may be time to consider a remodel. Maybe your bathroom is too small, or maybe you want to add a second sink or a bathroom vanity. Whatever the case, changing your bathroom's layout can make a big difference in its overall function. You'll want to hire a professional for this project, as it can be complex. But it's definitely worth it in the end!
Your Fixtures Are Dated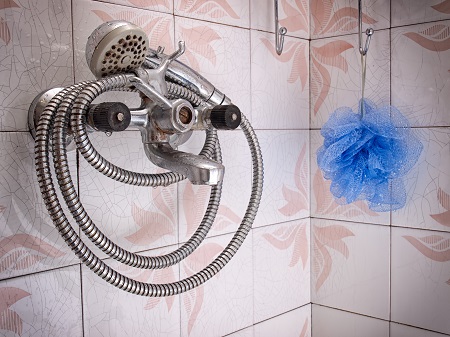 It may be time for an update if your bathroom fixtures look a little old with outdated decor. Although you may not want to do a complete overhaul, replacing outdated fixtures can make a big difference in the overall look of your bathroom. This is a relatively easy and inexpensive update that can have a major impact. Some fixtures to replace include your toilet, sink, faucet, and shower head.
Your Tiles Are Chipped with Grout Stains
If your bathroom floor starts showing its age with cracked tiles and grout stains, then it might be time for a change. Aside from defacing your bathroom's visual appeal, these can also be potential safety hazards. Depending on the severity of the damage, you might be able to get away with a simple regrouting or bathroom tile replacement project. However, if the tile work is extensive, then it might warrant a more comprehensive bathroom remodel job. Newer tile styles can give your bathroom an updated look and be easier to clean.
The Painting Is Faded and Peeling Off
You may not think of faded and peeling paint as an overbearing issue in your bathroom, but the truth is that it's one of the biggest signs you need to remodel. Dull paint makes small bathrooms look smaller and outdated. Plus, over time, humidity and water can cause even more damage. When you finally make up your mind to renovate, invest in highly durable paints that are specifically designed for moist areas. That way, you can have an updated bathroom with a beautiful finish that lasts for years!
Your Bathroom Just Doesn't Fit Your Needs Anymore
As your lifestyle changes, so do your needs. If your family has grown or you've started to age, your bathroom might not be as functional as it once was. For example, if you have young children, you might want to add a bathtub so they can take baths. Or, if you're starting to experience mobility issues, you might need to install safety features like grab bars or a walk-in bathroom shower. If your bathroom just doesn't work for you anymore, it might be time to remodel. By making some simple changes, you can make your bathroom more functional.
Your Dream Bathroom Is within Reach When Working with Star Builders
At Star Builders, LLC, near Silverton, we specialize in creating unique solutions for clients who never thought their dream home was possible. Our remodeling team has been awarded the Outstanding Remodeling Achievement award, a testament to our experience and commitment to excellence. We work closely with every client, understanding your needs, budget, time frames, and desires for your remodel project. Our in-house design staff will listen and develop plans tailored to your specific request to ensure your dreams become a reality. So when choosing the right bathroom remodeling contractors, the choice is easy – Star Builders, LLC! Contact us today.
Other home remodel services we provide:
Kitchen Remodeling

Room Additions

Custom Homes
Read our About Us page for more information about our company, or see our Awards and Recognitions.