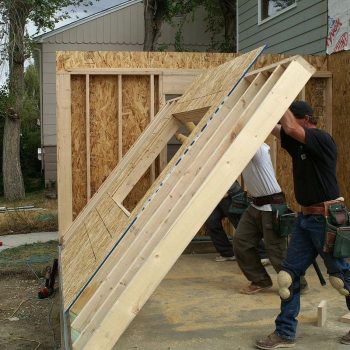 Seamlessly Integrated Room Additions and Extensions
Whatever spawned your home addition idea – a space to accommodate the in-laws, an extra space to entertain, or a different kind of "new addition", partnering with a general contractor who understands your vision is the first step toward a successful project.
Adding a room to your existing home is a big step. And at Star Builders, LLC, we know it's about creating an attractive, functional space that looks like it's always been there.
Our team of hardworking designers and craftspeople have a rare ability to find solutions where there were once barriers.
And this eye for possibilities is what's earned us a stellar reputation in the Willamette Valley and beyond.
When you collaborate with us, you benefit not only from expert insight but a strategy that increases the value of your home and the comfort you feel while you're there.
---
Residential Additions
Our residential additions open possibilities for Keizer residents.
Whether it's an additional space to accommodate new employees, a sunroom for your collection of prized indoor plants, or a bedroom addition on the main floor for better ease-of-access, our commitment to removing limitations is what sets us apart from other builders.
Your addition should not only give you more living space but more value for one of your biggest investments.
---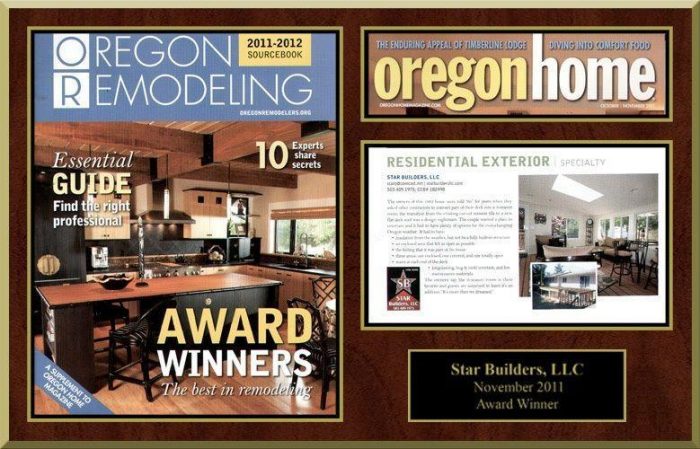 ---
Keizer home addition services:
Professional Planning, Design, and Drafting
Consultation and Estimating
Documentation and Permitting
Door, Window, and Roof Installation
Flooring Installation
Finish Carpentry
Custom Cabinetry
Drywall and Patch Repair
Flooring or Carpeting
Borders and Inlays
---
Home Additions for Added Value and Usability
Star Builders is a full-service remodeling and construction company, which means that you don't have to hire multiple contractors for the various elements of your addition. Depending on what you'd like done, when you work with us, you get it all.
Tastefully add to your existing home by consulting with our designers about your home's existing structure, architectural details, and ideal location for the expansion. Some homeowners find that building up instead of out is actually more cost-efficient.
No need to remove the entire roof — maybe just a section large enough to accommodate a guest room or an extra bathroom.
---
Expertise and an Eye for Opportunity
The designers and craftspeople at Star Builders ensure that your addition makes sense with the existing layout… or at least takes a smart approach to defying it!
Starting with a no-obligation consultation, we learn about your style and how you'd like the addition to function. Will this be an area you'll use regularly, or will it be exclusively for guests? Does it require plumbing or any special accessibility features?
Whatever you're dreaming of, we can create a detailed CAD design that gives you a preview of the final product before we even get started on construction. And once you sign an agreement with us, you can rest assured that you're in good hands.
Your project manager maintains a consistent line of communication with you so you know when workers will be arriving, what work will be done, and which parts of the house will be worked on that day.
---
Contact us today to see similar projects we've done in the Keizer area. We look forward to working with you.
Get Your Free Home or Commercial Remodeling Consultation