General Contractors: An Overview
General contractors oversee the construction, development, updating, and remodeling of new homes and business structures.
The "general" part refers to their proficiency in a variety of construction disciplines but does not mean that they specialize in one type. Instead, these professionals act as a manager and hire specialty contractors to perform specific tasks such as plumbing and woodwork.
Some contractors have in-house specialty partners or a list of reliable ones they can call when they need specific services during a project.
General contracting is a versatile and fast-growing industry. And the duties of this position sometimes spill over into customer relations, preparing cost estimates, finding and hiring laborers and subcontractors, managing rental properties, choosing construction methods, checking local codes and zoning regulations, and budgeting.
---
Where Contractors Spend Their Time
Contractors spend a lot of time between sitting in the office making calls, working on plans, and a variety of other tasks, driving around town and performing work on-site. Though it often extends into nights and weekends, depending on delays or other unexpected circumstances.
What Contractors Do
Managing a construction or remodel project from concept to completion is multifaceted. Duties can include:

Client consultation, including explaining contracts and reporting on progress and budget
Refining construction plans
Working with architects
Hiring specialty contractors like masons, electricians, plumbers, landscapers, painters, excavators, and carpenters
Estimating and controlling costs
Responding to delays, emergencies, and other setbacks
Interacting with lawyers, government officials, and city inspectors to ensure the team is meeting the requirements for regulations and permits.
Hiring and scheduling trade laborers
Occasionally collaborating with other professionals for different phases of a project
Compliance with local building codes, laws, accident prevention, and other safety techniques
Scheduling and time allocation to ensure on-time materials delivery and project completion
---
How General Contractors get Into the Field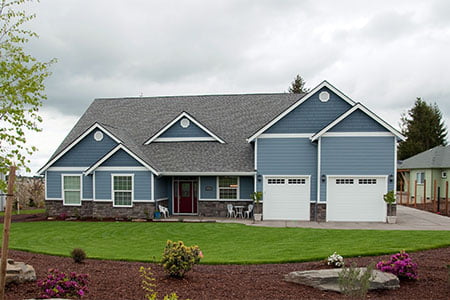 People often bring residential and commercial general contractors into the construction field through family, many of them having a multi-generational history behind them. But for those starting from scratch, there are other ways to learn the nuts and bolts of design and construction.
Anyone new to the profession, or has worked as a construction laborer and wants to enhance their career, has plenty of academic options. Internships, apprenticeships, work-study programs, as well as formal education by way of certifications and master's programs are all common educational paths.
Several universities and colleges nationwide, including Oregon, offer Certificates and degrees in Construction Management and its related fields.
---
Educational Requirements
More and more, construction firms tend to hire professionals with backgrounds in construction in conjunction with formal education that includes practical knowledge in construction management.
Departments, however, suggest that incoming students have experience in the construction field before applying. For students with zero experience, there are basic courses in construction contracts and methods available.
Engineering technology is constantly changing, so employers are starting to emphasize having specialized knowledge in:

Cost Estimates
Administration
Real Estate
Design
Building Codes and Zoning Regulations
Project Control
Statistics and Math
---
The outlook for jobs in construction is outstanding, with employment numbers projected to grow faster than average over the next ten years.
Oregon is an ideal place to start a career in contracting, with pay at one of the highest rates in the country on average.
General contractors and managers of commercial and residential development in Salem and Keizer, in particular, are seeing rapid growth, providing a variety of opportunities for business owners and recent graduates alike.
Read on to find out why it's smart for property owners to hire a general contractor when building or remodeling.