Bathroom Remodeling Done Differently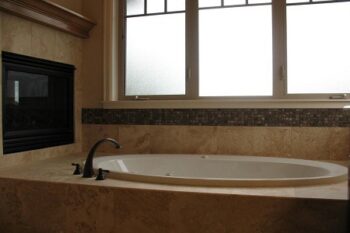 Star Builders LLC, near Dallas, Oregon, is known for creating unique solutions for clients who had nearly given up hope on creating the home of their dreams. As winners of the Outstanding Remodeling Achievement Award from ORA, we've proven that we can do what other bath and kitchen remodeling contractors can't. Whether you are looking for a large or small bathroom remodel, our professional team of designers is here to help.
When you work with Star Builders LLC, you not only work with experienced bathroom contractors but also our in-house design staff. Our design team works with you to establish your preferences on all of these different bathroom renovation elements.
---
Achievable Custom Bathroom Remodel
Upgrading any part of your home, like a bathroom, is a significant investment. That's why we want you to be happy with the result. But to achieve that, we have to gather the right information upfront while allowing you the flexibility to decide if we're the right fit before entering into any agreements.
The free initial consultation allows you to talk with a professional before committing. During this time, we inspect the areas of your home that you'd like to upgrade. We listen to your needs, offer our professional advice, and come up with ideas together. Your bathroom renovation project manager will be your point of contact from the start and will discuss any changes as they occur. This way, you never feel out of step or like your house is being overrun by workers. Our team understands what it's like on both sides. There is a lot of excitement in finally getting started on a bathroom remodel project, the (agonizing!) waiting period, and the anticipation once things begin to come together.
---
Detailed Bathroom Remodel Ideas
Star Builders is a full-service bathroom remodel contractor, handling all projects as large projects. Even if you need to create an addition to accommodate a new bathroom, we make sure that, large or small, you'll love it for decades. We'll get back to you promptly. Here are just a few elements of bathroom remodeling services to think about in the meantime:
Lighting
How do you feel about the lighting in your current bathroom? Think about where you might want recessed lighting, vanity lighting, or hanging lights.
Cabinets and Storage
Are there any opportunities for extra storage? Can you use interior wall space or built-in cabinets to recess a medicine cabinet?
Windows and Ventilation
Bathrooms need proper ventilation to mitigate moisture buildup. Is there space for a window or a bigger window? How well does the current vent work?
Bath Tub and Shower Materials
Do you have a cast iron or fiberglass tub? Standup or tub-style shower? Acrylic or porcelain shower base? What about your shower head? Have you looked at tile sizes, materials, and colors?
Accessibility
As you age, will your bathroom continue to be comfortable and easy to use?
---
We Have All The Necessities For Your Modern Bathroom Ideas
A significant benefit of partnering with us is that we own and operate our showroom. Other bathroom restoration contractors send you all over the city look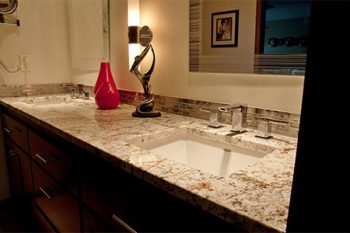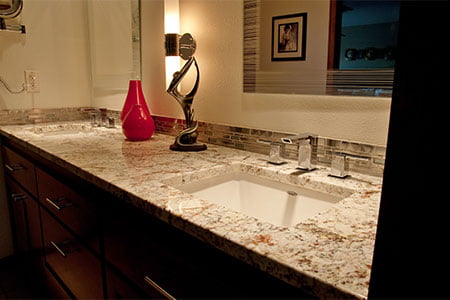 ing at different stores for lights, cabinets, and countertops. But we have a 2,000 sq foot showroom in Keizer that is fully stocked with products to inspire your remodel! This way, you can spend more time with your designer picking out the perfect tiles, colors, and other features. Not only does this help our clients feel more comfortable and make the modern bathroom remodels process much easier and less stressful, but it makes Star Builders LLC your one-stop-shop for remodels, additions, and new home constructions.
---
Get Started With Your Local Bathroom Remodeling Contractors
If you're not sure where to start with your full dream bathroom remodel or the whole thing seems a little overwhelming, don't worry. Our bathroom design-build process ensures the entire project runs smoothly from start to finish.
We start by meeting with you to talk about your ideas, budget, and expectations. Upon signing an agreement, we begin work on initial drawings that determine a general layout. Then, we enter into the design development stage, where we refine concepts and prepare them for production. And lastly, we create detailed production drawings, which allow us to move into the next steps. Some projects require integrating your unique needs into a design plan before your project manager can calculate a realistic estimate. Give us a call or fill out our contact form and get started with our bathroom remodeling team right away.
We look forward to working with you on your next exciting project!
---