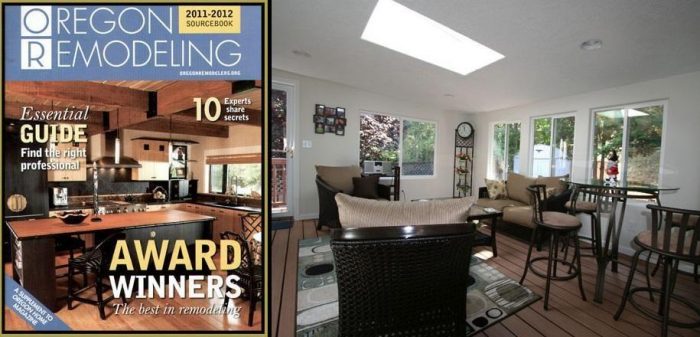 House Additions that Blend Naturally with Your Existing Floorplan
Whether you're planning to welcome a new family member to the home, want some extra workspace, or would like to have your bedroom relocated to the first floor, we can make it happen.
General contractor, Star Builders, LLC, has a long-standing reputation for seeing possibilities where there were once barriers.
Our home addition designs in Dallas, Oregon have been very popular with residents and we're excited to continue building in the area.
If you're considering a remodel or addition, but need guidance on how to make it work with the current layout of your home, a consultation with a project manager is a great way to gain insight.
Once you decide to go forward with planning, we are happy to show you similar projects. And our in-house designers help you visualize how the final product will look using CAD and CAM software.
A simple investment with a substantial return. Additions not only increase the value of your home if you're considering selling but enhance its usability while you're there.  
---
Types of Home or Office Additions
Bedroom Additions
Second Story Additions
Garage Additions
Sunroom Additions
Family Room Additions
Porch and Deck Additions


Kitchen Extensions
Bath Additions
In-Law Suites
Master Suites
Bonus Rooms
---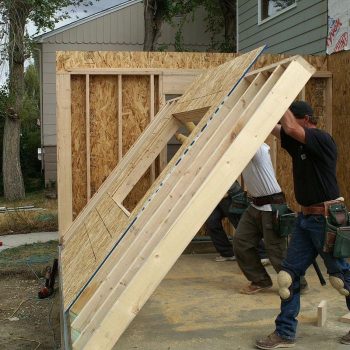 Expanding More than Your Living Space with Star Builders
Clients who have worked with us appreciate our attention to detail when it comes to communication, foreseeing issues, and scheduling.
In addition to expert project management, we are sensitive to the experience of having a work crew in your home. We keep you informed on the when, what, and where of our work crews.
When you work with us, you benefit from a team who imagines and creates functional, durable additions that you'll enjoy for the life of your home.
Consult with us about your home's current structure, architectural style, and where you envision the addition.
Often after meeting with us, homeowners discover completely new and improved ideas for creating space.
---
Dallas, Oregon Home Addition Services
Professional Planning, Design, and Drafting
Consultation and Estimating
Documentation and Permitting
Finish Carpentry
Painting
Door, Window, and Roof Installation


Flooring Installation
Custom Cabinetry
Borders and Inlays
Drywall and Patch Repair
Carpeting
---
Generating Thoughtful Ideas for Expanding Living Spaces
Maybe building up instead of out is the best way to preserve your outdoor areas. Or instead of extending the dining room, maybe turning a rarely-used porch into an additional entertaining space.
How long do you plan on living in your current home? Do you have space to accommodate extra family members? Whether they're just visiting or need 24-7 care due to declining health, can you envision how your home will operate with additional occupants?
We ask the right questions at the right time, helping you think about how the space will be used now and how it might be used in the future. 
The craftspeople at Star Builders help you organize, plan, and take a smart approach to building on to your home. The first consultation is on us. We want you to be confident going forward if you've never worked with us before. This time is important for establishing trust, getting to know each other's style, and deciding on the best solutions for your home design within budget.
---
Contact Star Builders for a contractor who takes a personalized approach to building
Get Your Free Home or Commercial Remodeling Consultation