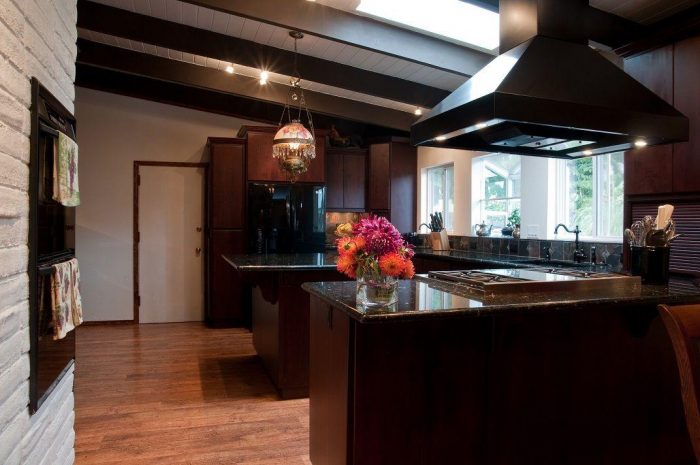 A Remodeling Contractor that Offers Smart Insight for Your Existing Residence
Star Builders LLC is a full-service general contractor specializing in residential and commercial remodels that make you want to stay a little longer.
We handle projects as small as a countertop swap and as large as a multi-unit adult care facility.
Our team is highly dedicated and experienced in all facets of construction and design. Loving what we do is how we've earned our place amongst the best builders in Oregon.
---
Highly-Recommended Remodeling Services for Stayton Homes and Businesses
Not only will your home be more functional and attractive after our work is complete, you'll have a go-to partner for any future home upgrades. For us, it's not about doing the work and walking away.
Star Builders relies on strong relationships, and establishing those relationships means making sure that our visions are aligned and communication is consistent.
That's why we always offer free consultations and estimates. You need a chance to talk with a contractor without added pressure.
And signing a contract before meeting the people who will not only be working in your home but who will be permanently changing the look and feel of your home is a lot of pressure!
Find out who will be working on your project, what they specialize in, take a look at our previous projects, visit those projects, and talk with former clients whose projects are similar to yours.
We provide a long list of remodeling services, but here are the main ones:
Kitchen Remodels
Bathroom Remodeling
Other Interior Remodels
Deck and Patio
Painting
Garage Remodeling
Accessibility Upgrades
---
Accessibility Remodels
When faced with the prospect of moving to an assisted living home, many older adults are outfitting their homes to accommodate their changing needs.
Star Builders helps you stay at home in comfort by specializing in accessibility remodels.
From ramps, railings, and widened-doors to special flooring and walk-in showers, we help you stay where you want to be – at home.
Your personal remodeling contractor can manage every detail of your kitchen or bath, excelling in attractive and usable floorplans that you'll love for years.
During the planning stages, you'll be able to look at tile, cabinet, and flooring samples, layouts, lighting ideas, and all types of tubs, sinks, and appliance options.
Your designer will work with you to integrate new features into old ones and decide which elements need replacement.
This stage also helps you get an idea of full project cost, and we make sure to discuss your budget beforehand so there are no surprises or letdowns as you move forward.
---
---
Kitchen and Bath Remodeling
If you want more from your kitchen or bath, we can help you narrow down which features you'd like to integrate into your existing space.
Our designers work with you to decide which features work with your style and budget. Star Builders' showroom gives you a one-stop opportunity to shop countertops, tile, fixtures, flooring, and cabinetry so you don't have to run all over town looking at samples.
 Garage Remodeling
Star Builders is licensed to remodel, build, and convert garages. We can work with your existing garage or advise when a tear-down is a better option. Whichever you decide, we help you adhere to Stayton's building codes.
Remodels for garages can include structural soundness, additional doorways, windows, insulation, plumbing, and electrical. Your project manager can help you determine what you have to work with and then move forward with how to improve the existing structure.
---
Remodel Your Home or Business with an Award-Winning Remodeling Contractor
Star Builders sees every project as an opportunity to build a relationship with an owner. We take pride not only in helping Stayton residents meet their building needs, but playing an integral part in the success of their home or business.
Talk to us about our wide variety of services and how all of our work is guaranteed.
Whether you're just starting the creative process or if you have plans in-hand already, we look forward to getting started.