Exterior Renovations Increase the Appeal of Your Home for Potential Buyers
How Much Do You Know About the Return on Investment for Major Exterior Renovations?
Exterior upgrades are a sure bet for return on investment. For example, the ROI for adding a new deck is just over 100% percent. Other highly valuable projects include:
New siding – With an ROI of about 92 percent, rest assured, the upfront cost is very low-risk.
Paint – Similar to siding, the ROI sits at just around 90 percent.
Remember that returns on investment vary depending on where you live.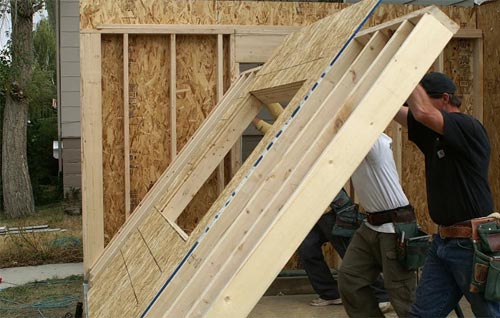 Big Gains from Minor Exterior Improvements
Think about some projects you can do on a weekend to increase the appeal of your home. Here are some simple ideas to help with the overall aesthetics:
Clean up the yard – Pull those weeds, mow the grass, add some fresh mulch, fill in the bald areas in the flower garden with some boxwood or ornamental grasses. You'll be surprised at how tidy things will look after investing a few hours of manual labor!
Clean the driveway and walkways – Moss, though a quaint characteristic of the Northwest, it looks terrible when it's spread all over the concrete steps leading to your doorway. It's easy to scrape off with a broom or rake, and hardware stores even carry products that remove it for you.
Paint – It doesn't have to be a major overhaul, but even touching-up some worn areas, or painting the front railings will give new life to tired-looking wood.
New light fixtures – Big box home improvement stores have lots of nicely designed, low-priced options for porch lights. And if the current bulb blinds you when you look at it, try to swap the bulb out for one at a lower wattage.
Repave the driveway – If the moss has overtaken your driveway and cleaning efforts are simply too overwhelming to think about, consider repaving.
Star Builders is happy to perform all kinds of exterior upgrades for your home. Talk to us about professional exterior painting services, deck construction, siding replacement, and more.
Request a Free Estimate